Media Monitoring Africa (MMA) was established in 1993 in Johannesburg, South Africa. Since then, MMA has developed from a pure monitoring based project to an organisation that implements successful media strategies for change, using technology, social media and data tools to make our work more efficient and effective. MMA acts in a watchdog role to promote ethical and fair journalism that supports human rights. The organisation promotes democracy and a culture where media and the powerful respect human rights and encourage a just and fair society. MMA's vision is a responsible, quality media that enables an engaged and informed citizenry in Africa and across the world. MMA aims to promote the development of a free, fair, ethical and critical media culture in South Africa and the rest of the continent.
Since its foundation in 1998, Google Inc. has become one of the foremost Web search engines in the world. Through innovative advances in search technology, Google has been able to provide Web users who conduct Web searches with quick and pertinent information. Google delivers its services through its own public site, www.google.com, and by licensing its search services to portals and commercial Web sites using Google's SiteSearch and Google WebSearch services. Google is currently making a major push to expand its user base in South Africa and in Africa. See the Google Safety Centre.
The Media Development and Diversity Agency (MDDA) is a statutory development agency for promoting and ensuring media development and diversity. It is a partnership between the South African Government and major print and broadcasting companies to assist in, amongst others, developing community and small commercial media in South Africa It was established in 2003, in terms of the MDDA Act No. 14 of 2002 and started providing grant funding to projects on 29 January 2004.

FACEBOOK was founded in 2004, Facebook's mission is to give people the power to share and make the world more open and connected. People use Facebook to stay connected with friends and family, to discover what's going on in the world, and to share and express what matters to them.

The Film and Publication Board ("FPB") is a statutory body created in terms of the Films and Publications Act 65 of 1996 as amended ("the Act") to regulate the creation, production, possession and distribution of films, games and certain publications. The aim of the FPB is to provide consumer advice to enable adults to make informed viewing, reading and gaming choices for both themselves and the children in their care, to protect children from exposure to disturbing and harmful material and from premature exposure to exposure to adult experiences, and to make the use of children in and the exposure of children to pornography punishable. Pursuant to the above, the Act requires all distributors as defined therein to register with the FPB and submit its content for classification in terms of the FPB's classification guidelines and further ensure that it displays the classification.

MTN Group, formerly M-Cell, is a South Africa-based multinational mobile telecommunications company, operating in many African, European and Asian countries.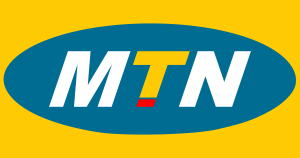 The Department of Telecommunications and Postal Services aims to develop ICT policies and legislations that create favourable conditions for accelerated and shared sustainable growth for the South African economy which positively impacts on the well being of all our people. The Department's objectives are in line with the country's National Development Plan, which recommends developing a co-ordinated and enabling ICT strategy and a plan that cuts across government departments and sectors to improve e-literacy, and provide clarity on the roles and functions of the state to prevent unintended policy outcomes.

Denton is driven to provide clients a competitive edge, and connected to the communities where its clients want to do business, Dentons knows that understanding local cultures is crucial to successfully completing a deal, resolving a dispute or solving a business challenge. Now the world's largest law firm with over 12000 lawyers, Dentons' global team builds agile, tailored solutions to meet the local, national and global needs of private and public clients of any size in 207 locations serving 82 countries. Clients benefit from access to top-tier legal talent with experience in 25 sectors and 40 practices.