To celebrate  the 2016 Safer Internet Day, MMA together with programme partners successfully launched and piloted the Web Rangers programme in South Africa, with the aim to promote online safety, digital literacy and cyber-security for 150 young people in 13 schools around Gauteng. 
Web Rangers unpacked
The potential of the internet is endless and presents many opportunities for interactions and communication that transcends both time and space. It also allows for a platform for children to be informed and voice their opinions on issues that affect them, provides room  for learning and addressing inequality, creates an opportunity for enormous creativity to spread!
However, the internet poses some real dangers, especially for young people….. these include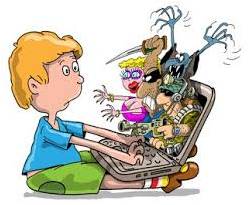 Cyber bullying, sexual and emotional abuse online  are some of the risks faced by young people in the country EVERY TIME they access the internet WHICH may inhibit them from taking  full advantage of the internet to better their lives and that of others!
Web Rangers is the solution to the many ills faced by young people!   to the development of digital literacy and digital citizenship skills. Web Rangers is a digital literacy programme that focuses on the participation of children who will champion the right to access the internet and online safety.
Below are quotes from programme partners talking about the importance of online safety!
"The safety of children is of utmost importance especially with the growth of digital technology. As an organisation, the FPB also seeks to protect children from exposure to harmful materials," says FPB spokesperson Janine Raftopoulos.
"In South Africa, we know that rangers traditionally guard parks and other areas of natural beauty. At Google, we also want to recognise modern day rangers – we call them Web Rangers – and their aim instead will be to keep the Internet safe for themselves and other young users," says Fortune Mgwili-Sibanda, Public Policy for Google South Africa.